Last week, I celebrated turning 23. It's not a very exciting age to turn, and the Blink-182 song clearly says that nobody likes you when you're twenty-three. However, turning 23 for me has actually been full of more ups than downs. I will graduate college, start my career, and start "adulting" at 23, all of which I'm pretty excited for. On top of all that awesomeness, Alex got me a pretty sweet birthday present: a Vanguard Alta Pro 263AB 100 Tripod.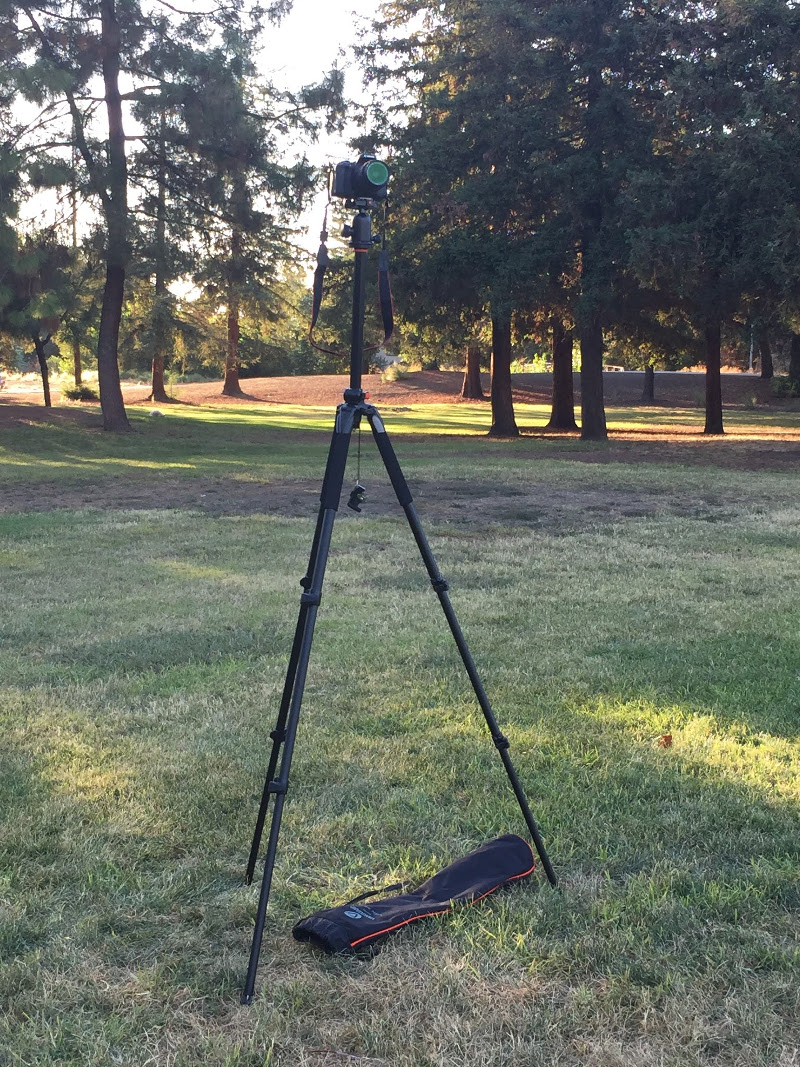 I've been wanting a tripod to add to my photography arsenal for a while, but have shied away from purchasing one since I'm still in college and can't really afford nice equipment yet. From everything I've read online, having nice equipment makes a huge difference, so I wanted to wait and not cheap out.
A few weeks before the big 23, Alex had me research tripods and find one that I want. I read so many blogs and Amazon reviews, agonizing over if I was going to make the right choice. I kept on looking at cheap options, oblivious Alex was having me look so he could get it for me. He prodded me to pick out the one I really wanted, ignoring costs, which is now I went up with the Alta Pro 263AB.
I was drawn right away to the versatility that I was reading about the tripod. The ease of use, different angles I could place it in, and the variety of heights made it seem perfect. It also weighed enough to not shake in long exposure shots, and it had a space to put a weight bag. It was also small enough when put away that I could squirrel it away in my bag when I went back to Massachusetts for Thanksgiving (and only about 5lbs). Based on the structure, versatility, and size, I knew I had my tripod.
The day after I told Alex which tripod I wanted, a long box showed up at our apartment. I was in the middle of prepping dinner, but stopped everything I was doing to rip it open and play with my new toy. The instructions were easy enough to follow, and I got it set up in a matter of minutes and my camera slid into place. The first thing I did was take a long exposure shot, and even after 1 minute, nothing in the picture was shaky! I was able to set up each shot exactly how I wanted it, and even got to play with the different angles.
For my birthday, Alex and I went to Napa Valley, one of our favorite places in the world (I still can't believe what is happening in Sonoma and Napa right now with the fires. It's absolutely devastating and my heart hurts for all the people who lost everything. As I write this, I am in San Francisco and I can still smell the smoke.). We wanted to get some pictures of the two of us, and a selfie on an iPhone was not going to cut it this time. We wanted to get full portraits in the vines to go in the middle of a picture cluster I am printing to put in the dining room (next blog post on that). Since my camera is my baby and that I now had this awesome tripod, we decided this trip would be the perfect time to get that portrait taken.
The day before we headed up, we using the tripod, camera, and the wifi capability of the camera all together. Using the remote Canon app (highly recommend), self-timer plus continuous shots, and the tripod, we were able to get nice portraits that would be wall worthy. We spent the night playing with angles, shutter speed, and white balance, trying to get as ready as possible for our adventure.
The next day up in Napa, we put our practice to the test. We were able to get some amazing shots with the tripod (see below) that we are not only happy with, but will be printed. We used it not only for taking pictures of ourselves, but for most of the landscape shots I took. Given that I had wine in my system, I felt a lot better using the tripod and setting up the shot instead of trusting myself to keep the camera steady. That intuition paid off, and the pictures I have I am extremely proud of, especially given how new to photography I am.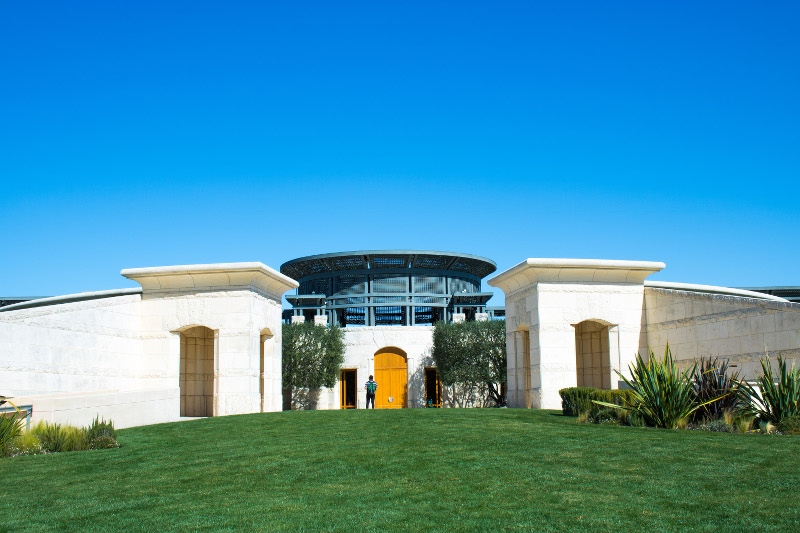 I know this isn't an in-depth technical review of the tripod, but you can find those everywhere online. I wanted to give you my personal experience with the equipment, and how it is making me a better photographer. I've been in the habit of taking my camera everywhere with me, and now I keep m tripod in my car just in case I see the perfect shot that I just have to get, but need the extra support. For example, Alex and I went to a cute park in eastern San Jose near sunset and the last bits of sun were hitting the golden hills perfectly. The shot I wanted was extremely hard to get given how short I am, but my using the tripod, I was able to set up the shot exactly how I wanted it and get the sky-to-hills ratio that I wanted. Before I had this tripod, some shots just seems impossible, but now I have what I need to get better at photography and hone my skills even more.
If you want to reach out to me for more information on the Vanguard Alta Pro 263AB 100 Tripod, you can reach me from the contact page. Also, don't just take my word on the tripod, see all the awesome reviews on Amazon too and you'll see it's worth the price for the quality tripod you are getting!