Hello, my name is Sarah Henning and welcome to my website! By day I am in project management for the construction industry and on nights and weekends I practice photography. My husband, Alex, and I live in the Boston area where we love hiking, walking on the beach, and enjoying the four seasons that we are lucky enough to have in New England. I love nature photography and will always try to find the perfect landscape to take in.
If you would like to purchase any of my photos or would like a photo session, please reach out to me at me@sehenning.com. I hope you enjoy these photographs as much as I enjoy taking them.
Here are some of my recent photo albums, I hope you enjoy them as much as I enjoyed taking them.
---
These are just some highlights, I have even more albums here.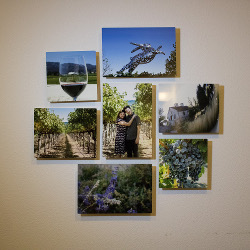 When I started getting into photography, I thought I'd take a few cool pictures, maybe print a few to hang up, and share the best on Facebook and Instagram. Little did I know I'd be going down a rabbit hole that would result in me wanting to do more and more and improve as much as I can. While playing the Bay Photo ROES, I found that I could order a group of photos in a cluster.
See More
---